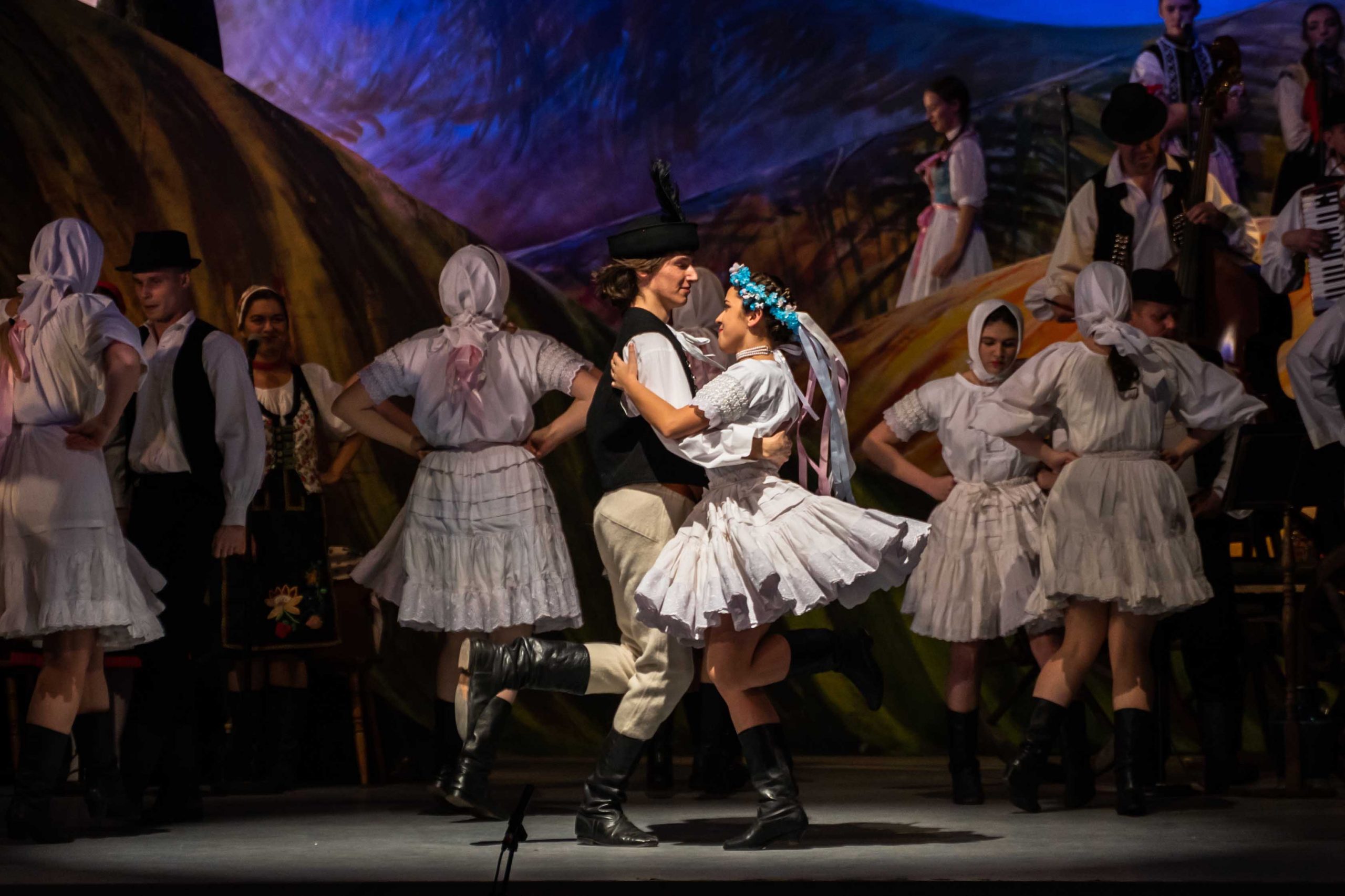 Dátum
18 jún 2020
Expired!
HELENKA – 4. repríza
Helenka. Muzikál, ktorý súbor pod dramaturgiou Jozefa Černeka uviedol na divadelné dosky  v decembri minulého roku. Ide o, v poradí, piaty folklórny muzikál z ich tvorby a doposiaľ mimoriadne úspešný.
Skutočný, takmer obyčajný príbeh jednej neobyčajnej ženy. Helenka žila pred priam 100 rokmi, ale jej príbeh je hmatateľný, aktuálny a prítomný ešte aj v dnešnej modernej dobe.
Ako to teda bolo? Ak by sme sa pozreli na Helenkin život, videli by sme mimoriadne smutný príbeh osudom ťažko skúšanej ženy. O mamu prišla ako 5-ročná, po vydaji sa musela presťahovať zo severného na južné Slovensko, kde aj s rodinou prišli o ťažko nahonobený majetok a už skoro hotový, nový domček. Prišla o svoje prvé dieťa, kvôli šialeným podmienkam, v ktorých žili. Viedenská arbitráž vyhnala Helenku aj s jej rodinou, v dobytčích vagónoch, na východ Slovenska. Po návrate na južné Slovensko si začali stavať nový domček, ktorý opäť stratili príchodom totality a združstevňovania.
Napriek všetkým týmto skutočnostiam je folklórny muzikál farebný a veselý. Ako to je možné? Dielo poukazuje na jednu z najdôležitejších hodnôt života – na rodinu. Helenka, napriek ťažkému osudu, mala cenný dar láskavosti, ktorý sprevádza už niekoľko desiatok rokov všetky nasledujúce generácie. Posolstvo, ktoré znie: "Rodina je všetko," je nadčasové, bude platiť navždy.