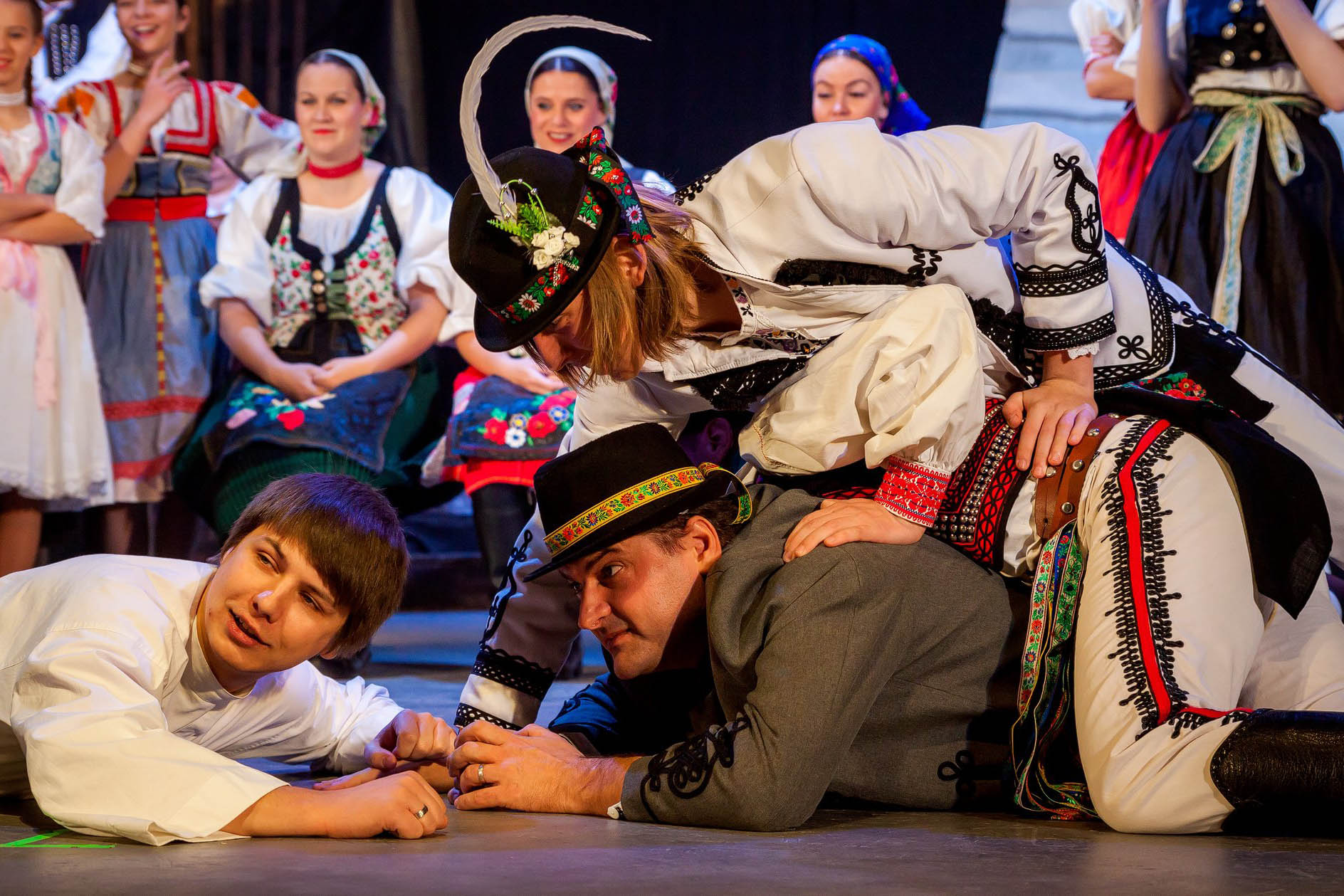 Dátum
09 aug 2020
Expired!
TAĽAFATKY
Slovo režiséra
Kde sme?
No veď v Rebelove predsa!
 A že, kde to je?
No kdesi takých 250 až tristo kilometrov od Terchovej tým smerom…
A to je kde?
Kdesi v Horných Uhrách, čo inak aj Slovenskom nazývajú.
A čože to tu ideme vyprávať?
No iba také taľafatky…
že napríklad luterán (evanjelik) si nemohol vziať katolíčku…
že Mária Terézia zavádzala očkovanie a ľudia rozšírili okolo toho nepravdu a hrôzu
že sa zavádzalo povinné školstvo rovnako tak pre dievky ako i chlapcov
Ale veď to sú vážne veci i dnes!
Hej? Tak dobre, tak teda vážne taľafatky vám zahráme…
---
Neváhajte a príďte si s nami zaspievať či zasmiať sa, veď predsa, robíme to pre Vás. Lístky na predstavenie si môžete rezervovať u Janky na telefónnom čísle 0905 466 107 alebo priamo v udalosti na našom Facebook-u (stačí, ak kliknete na ľavo na "LINK" a rovnosa presuniete do udalosti na FB).